You are invited to Truetzschler Nonwovens', Truetzschler Card Clothing's and Voith's virtual show!   
Could you have imagined months over months without trade fairs, conferences and visits to partners? Without the opportunity to chat with old pals over coffee and biscuits? Without exciting discussions on new projects? Most probably not.
Now almost every personal contact is postponed, cancelled or re-located to the digital world. Many companies, Truetzschler and Voith among them, now extensively use tools such as Zoom or MS Teams. They are great for getting the daily work done. But our colleagues from sales and technology miss the direct interaction with existing and potential customers.
Therefore Truetzschler Nonwovens, Truetzschler Card Clothing and Voith decided to jump into a digital adventure called "Good Vibes". Why? Because we want to bring the industry forward. Because we want to discuss new products and promising technologies. And, because we love challenges. Honestly, we don't know whether the virtual format works but we'll give it a try.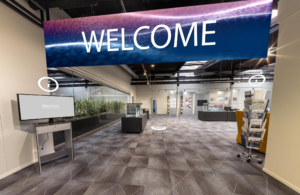 What are the show topics?
Easy – what rhymes on "Good Vibes"? Good wipes, exactly. The show is about everything what is needed to make hydroentangled nonwovens for perfect wet and dry wipes. Machinery and line concepts. Wires. Processes and raw materials – we aim to inspire.
When one of your major concerns is sustainable and eco-friendly nonwovens, we should meet at the show. Especially when you target single-use baby and body wipes. An annual world production of approximately 1.8 million tons makes wipes the second largest nonwovens segment.
Nowadays the majority of available products are spunlaced nonwovens made from a polyester/viscose fiber blend. Polyester, as Polypropylene, are petroleum-based fibers and could be subject to regulations in more and more countries in the coming years. The European Commission regards PET and PP fibers as "micro plastics"" and as a threat to the environment. The commission urges the industry to look for eco-friendly, alternative fibers. Time has come to wander off the beaten path.
Sustainable fibers – cotton and natural fibers instantly pop in the head. But also viscose and lyocell fibers fall into the non-plastics category. All these fibers are proven and at hand. But they often cost too much for everyday products.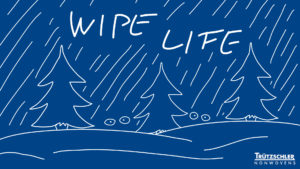 Truetzschler Nonwovens and its partner Company Voith present another promising raw material of natural origin: paper-grade pulp. This fiber type is cost-effective and makes beautiful biodegradable baby, body and flushable wipes when combined with viscose or lyocell fibers.
The wet-laying spunlaying – WLS – technology is the choice of the day. Several of our WLS lines are already running. An alternative is the brand-new CP – Carded/Pulp – technology for combining a pulp with a carded web layer. Wet CP/spunlacing lines offer enhanced flexibility. Carded/spunlaced nonwovens, wet-laid/spunlaced materials and CP composites can be made on the same line.
Have we stirred your interest? The "Good Vibes" show will open on November 10th . Experts from Truetzschler Nonwovens, Truetzschler Card Clothing and Voith will be available for chats and discussions. We'll be glad to have you there!