Vietnam is one of the top textile producing nations in the world and its textile exports continue to rise. Truetzschler has been active in the Vietnamese market since decades, using the premises and warehouses of the local sales agency. In order to fulfil the growing demand and to serve customers even better, Truetzschler decided to find its own service company in Vietnam.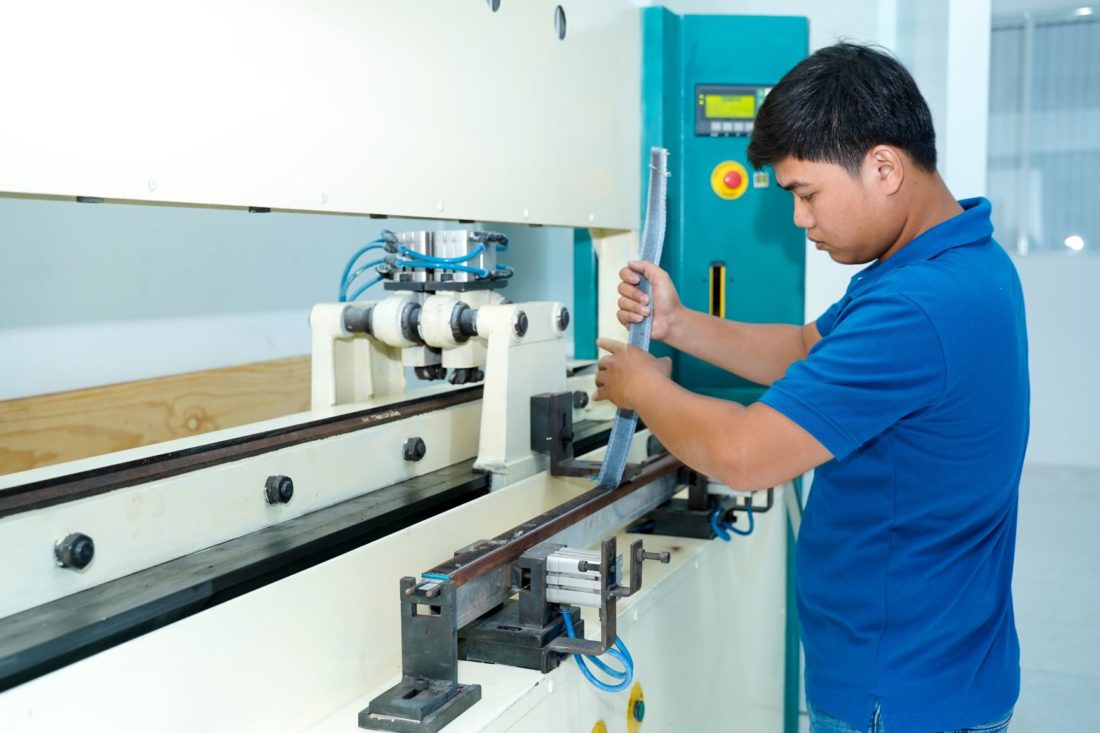 On 740 square meters, the new location in Saigon includes a repair workshop, a warehouse for spare parts and wires, spacious customer training rooms and offices for the local employees and customers. Customers in Central and North Vietnam are being supplied from the recently opened site in Hanoi.
With many years of experience in the market Mr. Herbert Mehl serves as General Director of the company. The service team, which includes technologists, electricians and mechanics, is led by Operations Director Mr. Umesh. Over the years we have developed a great team in Vietnam.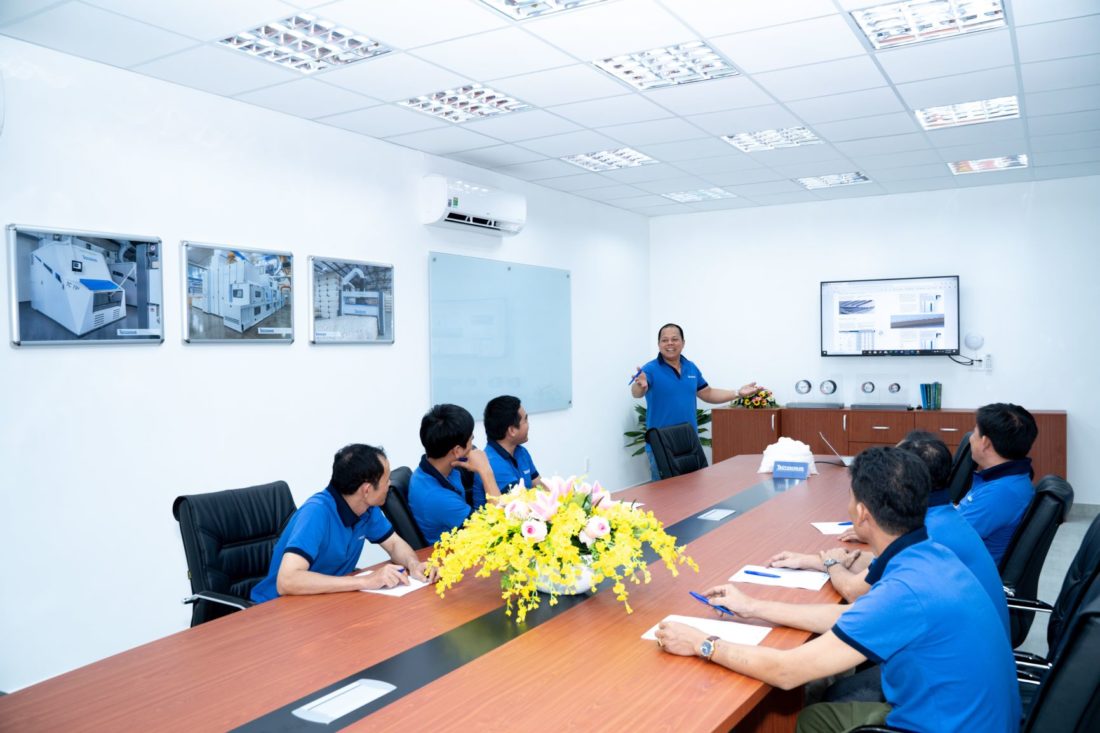 "We are proud, that with our new premises, we can assist our customers with an even more exclusive service, e.g. a fast availability of spare parts and on-site customer trainings.", says Mr. Mehl.
Cooperation with Truetzschler Shanghai
More and more companies have shifted their business from China to Vietnam in recent years. To serve investors with headquarters in China, Truetzschler Vietnam works together closely with Truetzschler Textile Machinery (Shanghai) Co., Ltd.. "Project planning and machine sales is carried out by TTMS, whereas the after sales service and wire management is managed from Vietnam", explains Mr. Mehl.
Truetzschler service stands for itself
Comprehensive service is a fundamental pillar of the Truetzschler philosophy. The Vietnam service team is widely appreciated by customers in the country. Mr. Nakkeerar, Deputy General Manager at Evergreen Industries Vietnam Company Limited states: "I personally have a good relationship with the Truetzschler team since the last 25 years, especially in Vietnam for the past eleven years. We get fantastic support, I can simply tell they never allow us to stop any of the machines. The moment we ring them, their support comes to us immediately at our doorstep."
Customer Portrait Evergreen, Vietnam
By clicking on the play button you accept YouTube's privacy policy. More information can be found here: Google - Privacy & Terms.
With 240 employees, the customer produces 22 tons combed cotton yarn per day in a compact spinning process with 37.000 spindles. The quality of the end product is below 5 % Uster statistics. Card production is on average 60-70 kg per hour, the finest yarn count is Ne 40. 80 percent of the goods are exported worldwide, the rest is sold in Indonesia.
Truetzschler set up at Evergreen:
BO-A for two blowroom lines (SP-MF, MX-U, CL-P, CL-U, TS-T3)
4 Twin Breaker TD-9T
9 Finisher TD 10
18 Cards TC 15
3 TSL
17 TCO 12
For Evergreen, the selection of machines is one of the most important success factors. The customer sees Truetzschler as benchmark in blow room, carding and draw frames. "In both our units we chose Truetzschler machinery only for spinning preparation. Since the last 10 years the machines are performing well and give us the benefit of achieving the highest possible quality – always", says Mr. Nakkeerar.