On 11th July 2020, Zhejiang Wangjin Nonwovens Co., Ltd. successfully held the fifth anniversary celebration of the company and the launching ceremony of the 4th spunlace line provided by Truetzschler. The event was grand and warm, full of guests and friends from the nonwovens industry.
Mr. Harald Schoepp, General Manager of Truetzschler China, was invited to attend the ribbon cutting ceremony. Dr. Michael Schürenkrämer, shareholder and member of the supervisory board of Truetzschler Group, also sent a congratulatory video to Wangjin.
Zhejiang Wangjin Nonwovens Co., Ltd. established in 2015, is a comprehensive nonwoven fabric production enterprise integrating R&D, production and sales. Truetzschler and Zhejiang Wangjin signed the first spunlace line in 2016. In the past few years, a total of six spunlace lines have been signed. Zhejiang Wangjin line 4 is a half crosslapped spunlace line. From fiber opening and blending, carding, crosslapping, drafting, spunlacing, drying to winding, the whole line of equipment is exclusively supplied by Truetzschler.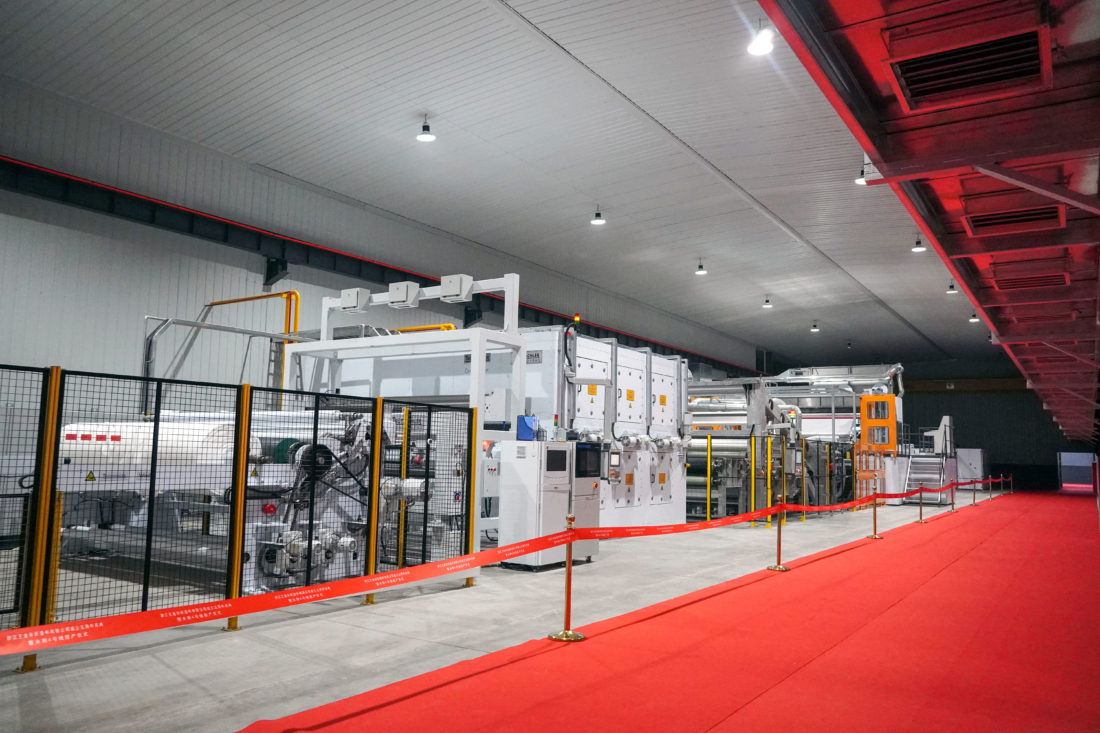 It is because of the trust of the customers that Truetzschler's nonwoven business in China has been further developed. Just in 2019, Truetzschler Textile Machinery (Jiaxing) Co., Ltd. was established, which further expanded the production capacity of Truetzschler's nonwoven equipment in China and realized the domestic production of spunlace equipment. With German technology and quality control, Truetzschler is now able to provide Chinese customers with a more cost-effective full process of spunlace production lines.
Once again, congratulations to Zhejiang Wangjin Nonwovens Co., Ltd. Truetzschler Textile Machinery (Jiaxing) Co., Ltd. is committed to serve Chinese customers and help the development of China's nonwoven industry.