Equipped with a complete Truetzschler preparation line including a combing line with automatic lap transport, Bakan Tex is one of the world's most modern spinning mills. Truetzschler is proud to be a part of it. In order to show our customers what exactly Truetzschler contributes to this ultramodern yarn production process, we went to Tashkent to capture our machines in action.
On my way to work
Monday. 6 am. Today I am not taking my usual route. Today I might need a little bit more time to arrive at work. For the next week, my office is relocated to Uzbekistan. During the 30 years of working for Truetzschler, I have been to several places in the world where I have seen quite a few different spinning mills. But I haven't been to Uzbekistan yet. And I haven't seen what counts as the most modern spinning mill in the country. This week is going to be an extra exciting one!
The impact of the silk road
From what I have heard before, Uzbekistan is a country with an Eastern European flair in Central Asia full of turquoise cupolas, vibrant markets and hospitable people. But there is one other thing that is omnipresent: The trails of the ancient silk road. Today, Uzbekistan is among the top 10 cotton producing countries: Cotton is grown on almost 80 percent of the agricultural area. Every year more than three million tons of cotton are produced. This makes cotton the country's number one commodity. For two years the government has made intensive efforts to expand the textile and apparel industry. The aim is to keep the entire value chain in Uzbekistan – from raw cotton via yarn to the finished textiles.



First choice: Truetzschler machines
An important part of this value chain is Bakan Tex. Opened in 2018, the newly built headquarters and production facility cover an area of 6,4 hectares, where 42 tonnes of quality cotton yarns are produced every day – tendency rising. When we arrived at the facility we understood why people were calling it the most modern mill. Everything – from the reception desk in the lobby to the building as a whole – was ultramodern. Now we were even more curious about entering the production facilities.
As reliability and best product quality are the core of the corporate philosophy at Bakan Tex, the company has to rely on a machine supplier that lives up to the same values. Therefore, Bakan Tex chose to implement a highly modern preparation line from Truetzschler.  Since last year, the "heart of the mill" consists of two Bale Openers BO-A, three complete blow room lines with three Foreign Part Separators TS-T5, 30 Cards TC 15 with T-MOVE and Jumbo Cans, five Draw Frames TD-9T, one Draw Frame TD 9, four Superlap TSL 12, 24 Combers TCO 12 and 13 Autoleveller Draw Frames TD 8. So many photo opportunities!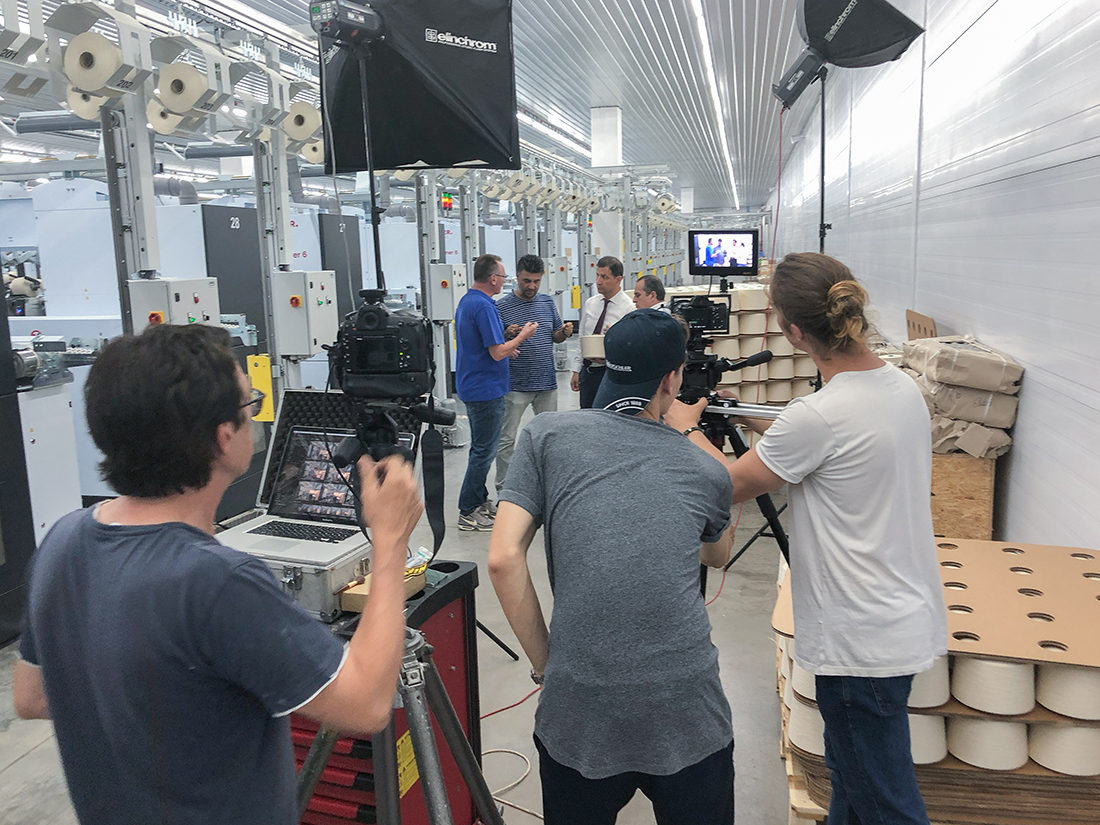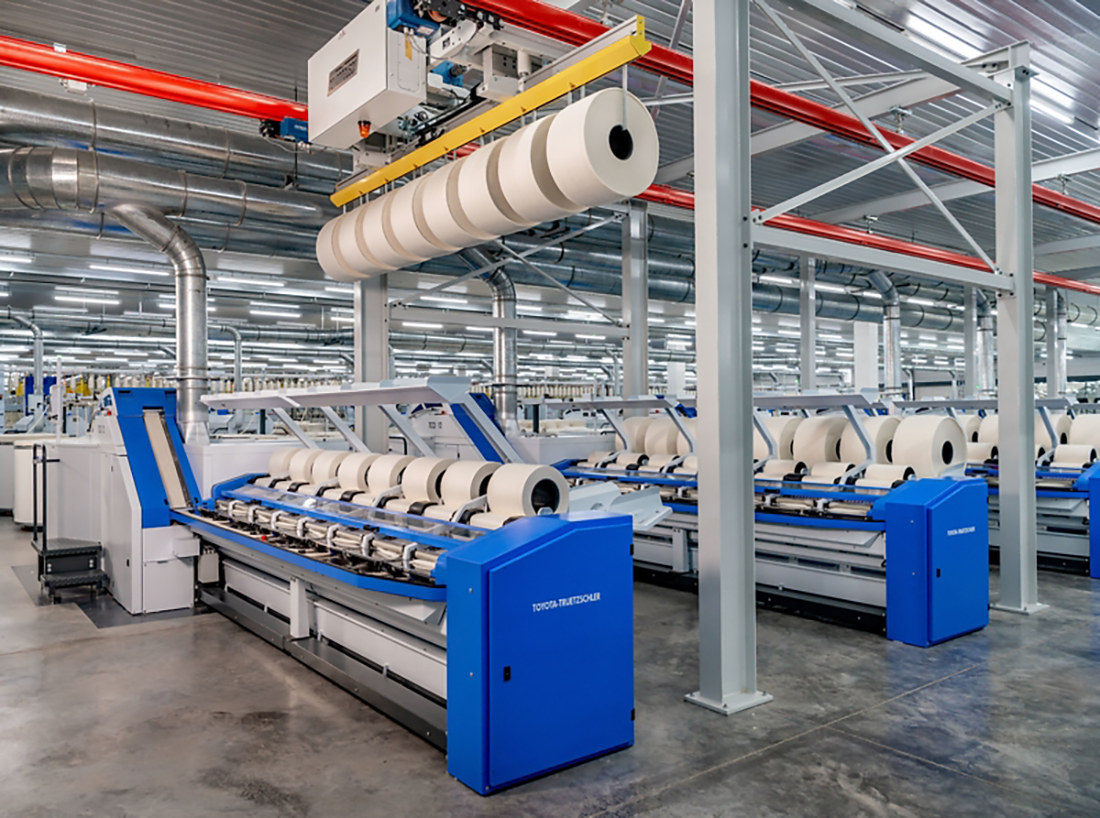 Mastering challenges
The situation is all too familiar: You can plan everything ahead, but when it's show time, things turn out differently than expected. Who would have thought that we would have to shoot material with borrowed equipment (because our baggage was delayed) and during three days of power blackout!? In any case none of us had. But as you have read before, the Uzbeks are very hospitable and helped us mastering this situation. And today we can proudly present our way of capturing Uzbekistan's most modern spinning mill – Raise the curtain!
By clicking on the play button you accept YouTube's privacy policy. More information can be found here: Google - Privacy & Terms.